At Always Thinking Computers in Albany Oregon not only are we experts, we treat every customer with respect, courtesy, and offer simple explanations that make sense so you understand what your paying for. At our New Location in Albany Oregon. We Repair Laptop Computers, Netbooks, Desktops Computers, Computer Networking, Internet Connectivity, Malicious Infections, a wide variety of peripherals devices including; printers, scanners, digital cameras, and more.  We take no sides here, We repair both PC and Apple computers. Always Thinking Computers in Albany is your best choice for Computer Repair in Corvallis and Albany Oregon.
Corvallis location has moved to Albany.
We charge on average about 1/2 what other computer stores charge, and we do the job right!
It's worth the trip!
Don't want to drive to Albany?
We are offer Front Door Concierge Service and Mobile Repair.
What is Front Door Concierge service? Call us or Contact Us and a friendly technician will pick up and drop off your computer at your front door or at dorm entrance for an extra $25.00.
_______________________________________________________________________________________________
Always Thinking Computers located in Albany provides fair priced computer repair and business tech support including; Virus removal and other malicious infestations, computer hardware problems, internet troubleshooting, network troubleshooting and more. We do the job right with the utmost care and professionalism because we love what we do.
Computer Repair Service in Albany Oregon You can rely on.
Always Thinking Computers provides fair priced Computer Repair Services , Web Design and SEO. We do the job right the first time with the utmost care and professionalism.
Free Diagnoses*
Not only are we great at what we do, when you need computer repair there is no up front costs or fee's to tell you what is wrong. That's Right We look at your computer for free and tell you whats wrong and don't charge you for something that cannot be fixed.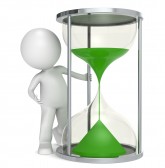 Most Computer Repairs done in less than 24 hours
Mobile Computer Repair Albany and Corvallis Oregon Area When you don't want to mess with all the wiring to move your computer, or when a computer is in a business and can't be moved we offer Commercial Computer Repair,  In Home mobile Computer Repair and On site mobiile Computer Repair Services at competitive prices for computer repair in Albany and Corvallis Oregon. See all of our Computer Repair Services listed below.   *(Corvallis area residents and OSU students only, Free diagnosis does not apply to Front Door Concierge service. You must bring in device for free diagnosis. All ATC staff has been vigorously background checked for our customers safety)