Web Design Albany Oregon
The yellow pages are a thing of the
past.
In Albany Oregon and all over the world the phrase "Google It" has become a fixed part of our modern culture.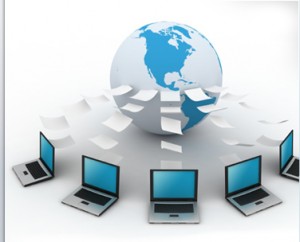 The wrong web site or no web presence can hinder your chances of Achieving Your Goals.
If you need Web Site Design in Corvallis Oregon, whether your a new small business looking to establish a presence or a corporation looking to revamp your image we have something for you. We will position Your Business as a leader, by designing a web site that projects a professional image and credible online presence.
Your new site will attract prospects and generate leads so you can increase sales of your products or services . Improving your business prospects now and into the future.
WordPress Websites
All Website are built using WordPress.
Why Use WordPress?
Top Five Reasons to Use WordPress for Your Small Business Website Design
SEO – WordPress provides good search engine optimization (SEO) right out of the box. There are a few tweaks you need to make, but there are many seo benefits that WordPress provides for free. In fact Google's own Matt Cutts says WordPress is "made to do SEO well" in this video: Matt Cutts gives tips to small business owners.
Content – it is easy to update content on your website without knowing HTML.  Do you hate the idea of having to learn to use a complex HTML editor tool like Dreamweaver? Do you have to "ask" your webmaster every time you want to make a small change to your website? Well no longer – once WordPress is set up for you, you can easily create new pages or edit existing pages using a simple rich text editor.
Extensions – There is a thriving ecosystem of developers creating themes and plug-ins – imagine free design themes, or the ability to extend your website with polls, contact forms, ratings or hundreds of other cool features without having to hire a web developer.
Support – If you do have problems, or want to add very custom features, it is easy to find support and developers who can help you. There are literally thousands of WordPress developers out there. And there are so many people writing about WordPress that help is only a Google search away!
Getting a web site designed for your business is an important part of your sales and marketing initiatives.
Basic Web Site
Up to a five page web site
Contact Us page
Search Engine site submission.
5 email accounts for your site.
1 year of hosting and domain registration
Add an eCommerce store to sell products for a low price
Complete in 3-7 working days
$599.00 Complete
Standard Web site
Up to a ten page web site
Contact Us page
Search Engine and site submission.
25 email accounts for your site.
1 year of hosting and domain registration.
Add an eCommerce store to sell products for a low price
Complete in 5-10 working days
$1099.00 Complete
Add a High Quality SEO package to Your Website to enhance your search engine visibility.
We strive to understand your needs, capture your company vision and take you a step further to achieving your business goals.
 Web Portfolio:
Custom Web Design Quotes
We are ready to take on any web design challenge large or small. Our team has advanced skills in HTML web design, ASP.net, Adobe Flash, WordPress, Ruby and more.
Call 541.602.5079 For A Free Quote Today Or Submit the following Form