Business Computer Repair Albany.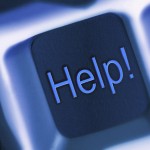 Whether your a small office or large corporation outsourcing your IT support needs to Always Thinking Computers certified computer repair technicians will save you money and time while helping your business grow.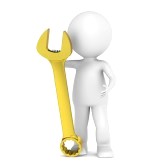 SLOW COMPUTERS COST YOUR BUSINESS MONEY AND PRODUCTIVITY!
Managed IT with
A
T
C
Is your Office suffering from so many IT issues on a daily basis that you can't even do your job somedays? Network or business computer repair issues Always Thinking Computers's Managed IT Services is exactly what your business needs.
Computer support on demand not on your payroll
Enjoy a turnkey solution designed to cover the service needs of your companies business computer repair needs with the response time every organization deserves. You and your staff can now focus on core job duties without interruption. Choose from an expanded portfolio of services and a variety of support plans to build a customized solution for your business. Eliminate daily technology hassles forever.
Minimize and eliminate down time.
Always Thinking Computers offers a proactive approach to support, focused on anticipating and mitigating any IT infrastructure problems you might incur. Using cutting edge network management tools and expertise, Always Thinking Computers Networks will set up and monitor your company's network and computer infrastructure activity in an effort to correct emerging issues well before they escalate to a level that forces business as usual to cease and effects your bottom line.
Customer Benefits:
Phone and On-Site Support: Weekends, and holidays
Fixed monthly cost allows for accurate budget forecasting
Proactive maintenance and monitoring
Enhanced network security and data protection
Increased employee productivity and company bottom line
Enhanced remote capabilities and increased utilization
As a leader in the Managed IT Services industry, Always Thinking Computers  understands how crucial network availability and computers running at peak performance is to your business operations. We use the industries best tools and resources to ensure your data and applications are always safe while your infrastructure and devices are consistently protected against failure, network downtime and security threats. Our certified business computer repair experts skills are at your disposal.
Apple/MAC & PC SUPPORT
Don't Limit Your staff or yourself
Enjoy the Best of Both Worlds Always Thinking Computers can help your business accommodate an Apple/Mac PC Combo Environment including iPhone and iPad Support. We will Update your computing environment to meet the trend of growing Apple and Android tablet users.
Commercial Computer Repair Services Include;
Office Network Setup and Maintenance
Office Server 2008 setup and services
New Office Computer Setup
IP Based Security
Video Surveillance Systems
Setup Email on Phones, Tablet,s and Computers
Point of Sale Systems(POS)
UPC Reader troubleshooting and installation
Video Conferencing
Printers And Fax Machines Setup
Malicous Software Removal
Virus Removal
Streamline Productivity
System Upgrades
Network Troubleshooting
Ongoing Technical Support
Managed IT services
Contact Us for a

FREE

 analysis of your business computer(s) health.
Our Technicians have been trusted by;
We offer Computer Repair  and Business Computer repair in Albany Oregon, Corvallis Oregon and surrounding areas including; Computer repair Philomath Oregon, Albany Oregon, Adair Oregon, Monroe Oregon, Kings Valley  Oregon and Alsea Oregon.