On Site Computer Repair Corvallis Oregon
Corvallis Oregon and surrounding areas- Need us to come to you?
Internet or printer not working or business network down. Any issue big or small Our friendly computer repair technicians will come to you and solve your computer problems fast and hassle free. Our staff is eager to help you quickly and for half the price of our competitors.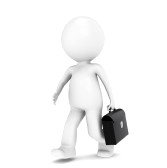 We offer On Site Computer Repair in Corvallis Oregon and surrounding areas including; Philomath Oregon, Albany Oregon, Adair Oregon, Monroe Oregon, Kings Valley  Oregon and Alsea Oregon.